For businesses small or large, accreditation and professional body memberships are of utmost importance, in terms of demonstrating an ongoing commitment to providing a competent, quality service.
For the client, accreditation signify that an organisation has the necessary skills, competency and credibility to undertake a particular project or function.
In light of our recent Constructionline Gold accreditation, we thought we would share with you the accreditations and memberships that we have earned over the years.
These accreditations and memberships further cement our reputation as one of the leading multidisciplinary design practices in the UK and serve to provide you, the client, with peace of mind that HLN Ltd continue to commit to providing the level of service you should expect.
ISO Accreditations
ISO 9001:2015 – Quality Management
HLN holds the ISO 9001:2015 certificate.  9001:2015 is an internationally recognised standard in terms of quality management.
HLN are committed to providing our clients with services of consistent quality, and this is achieved by the quality management system that we operate under, ensuring continued quality in all aspects of our business activities.
ISO 14001:2015 – Environmental Management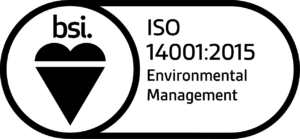 ISO 14001:2015 is also an internationally recognised standard, this time in Environmental Management Systems.  In todays society, it is vital that organisations embrace the need for sound environmental management regardless of the scale of their operations.
Whether its through environmentally sympathetic designs, or the way we deal with our office waste and energy use, HLN Ltd is proud to have achieved and maintained our ISO 14001:2015 accreditation.
Professional Bodies
ICE – Institution of Civil Engineers
Civil Engineering is one of HLN's primary functions and we have been involved in the design and construction of a wide range of large-scale infrastructure projects across the country.  Notable projects include the redevelopment of Roath Basin/Tiger Bay, Cardiff, Nottingham Waterside and the expansion of Bristol Airport.
Each member of the civil engineering team is an accredited member of the Institution of Civil Engineers (ICE).
Membership not only demonstrates our responsibility to maintaining the highest possible standards in every project we undertake, but also the commitment and willingness of our civil engineers to stay abreast of the latest innovations in civil engineering and engage in continuous professional development at every opportunity.
IStructE – Institute of Structural Engineers
The Institution of Structural Engineers (IStructE) is a UK based professional body for structural engineers.  With over 27,000 members operating in 105 countries, IStructE is the World's leading professional body for qualifications and standards in structural engineering.
IStructE is known for its tough entry requirements and only grants membership and accreditation to the industry's best engineering practices.
Our membership to IStructE demonstrates our competency in the field of structural engineering and cements our reputation as one of the UK's leading design practices, working at the highest level of technical and professional expertise.
ACE – Association for Consultancy and Engineering
ACE is the association for the UK's professional consultancies and engineering companies operating in the social and economic infrastructure sectors.
ACE champions infrastructure to government and other stakeholders, representing the views of around 450 members.  HLN is proud to be part of this association, ensuring that the work we undertake on infrastructure projects is in line with the very latest industry practices and recommendations.
SSIP Schemes
Constructionline
Constructionline is a register for pre-qualified contractors and consultants used by the construction industry of the United Kingdom. The database contains details for over 46,000 suppliers and is accessed by more than 4,000 buyer organisations. It was originally established by the UK government in 1998.
Constructionline are the leading providers of procurement and supply chain services in UK construction.  They help thousands of businesses across the country identify and engage with suitable suppliers enabling them to complete a whole range of construction projects.
To be awarded gold status is a true accolade, highlighting our commitment to providing a consistently high quality of service.  It also demonstrates that we are fully compliant with the relevant health and safety regulations and legislation, as-well as our commitment to the governance and risk management of our business practices and professional services.
SMAS – Safety Management Advisory Services
HLN was awarded the nationally recognised Safety Management Advisory Services (SMAS) accreditation due to our exemplary health and safety standards.
HLN holds SMAS accreditation in architectural design, engineering design and principal designer services.
We are committed to ensuring that Health and Safety is at the forefront of all work we undertake and that when we are appointed to a project, our work is carried out in a compliant, professional and safe manner, in line with the Construction (Design and Management) Regulations 2015 and other relevant health and safety legislation.
Other Accreditations
IIP – Investors In People
Investors in People is a standard for people management, offering accreditation to organisations that adhere to the Investors in People Standard. The current framework reflects the latest workplace trends, leading practices and employee conditions required to create outperforming teams.
The latest framework focuses on three key areas: leading, supporting and improving. Within these sit nine performance indicators based on the features of organisations that consistently outperform industry norms. Organisations are assessed against these indicators using a recognised performance model.
The staff at HLN are the lifeblood of the business and we are extremely proud to have been accredited by Investors in People.
All staff are provided with frequent feedback and review meetings and are encouraged to engage in ongoing Continuous Professional Development (CPD) where possible.
Our strength as an organisation stems from a workplace culture of continuous improvement and our commitment to developing strong leaders at every level of the organisation.  We pride ourselves on providing the support our staff need to unlock their true potential.